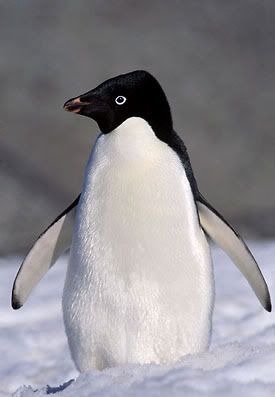 "Frigid and glacial, with powerful blasts of icy wind, Antarctica is no place for warm, cuddly creatures. Or so it would seem.

Yet Antarctica is home to vast penguin colonies - the wonderfully humanoid birds that define "warm and cuddly." While journeying to Antarctica, I have been privileged to photograph eight species of penguins, seven of which are portrayed here.

I consider my Antarctica travels a high point of my life. As you view my pictures and read my stories, I hope that you can share the sense of wonder I feel for these creatures and the wondrous place they call home."