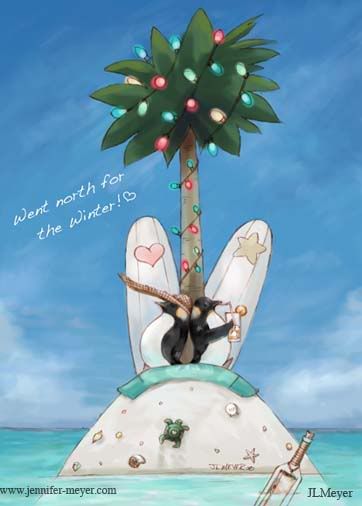 Jennifer Meyer recently visited my other blog & left a comment on a post which I followed back to her blog, J.L.Meyer Illustrations, where I found this very charming illustration.

Although I went SOUTH, and it isn't officially winter yet here in Chicago, that palm tree sure makes me wish I never came back! (34 degrees in Chicago today)

We've been tooling around in Florida and the Bahamas since November 7th - not much to report, except massive quantities of sunshine, margaritas, more sunshine, sandy beaches, more margaritas, too much food, some Coronas, more sunshine, some more margaritas, a little sunburn, and a little shopping.

Oh well, back to the grind ...