A spokesman for the Euregiozoo in Aachen, Germany, says a wild fox broke into a zoo enclosure and killed 13 penguins living there.

The unidentified spokesman said the wild animal forced its way through the enclosure's nylon netting and slaughtered the exhibit birds this week, The (British) Daily Mail said Thursday.

Wolfram Graf Rudolf, the head of the zoo, said all 13 of the penguins were of the Black Footed variety and had originated from Africa's western coast.

Rudolf said the loss of the penguins, whose bodies were found Wednesday, was a major blow to the tourist site and its remaining penguin occupants.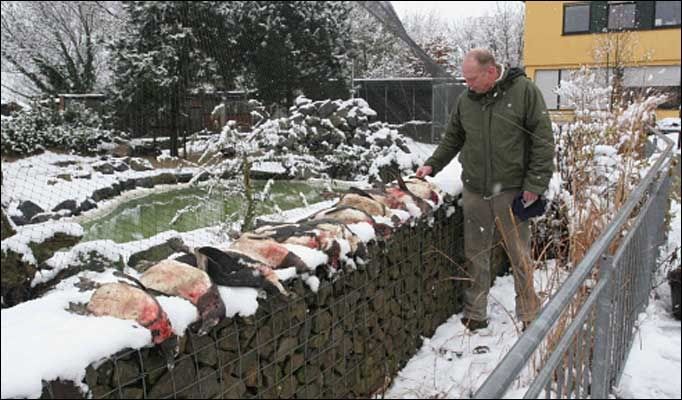 <-----Disturbing photo. (Click to enlarge if you're not squeamish.) Source: UPI