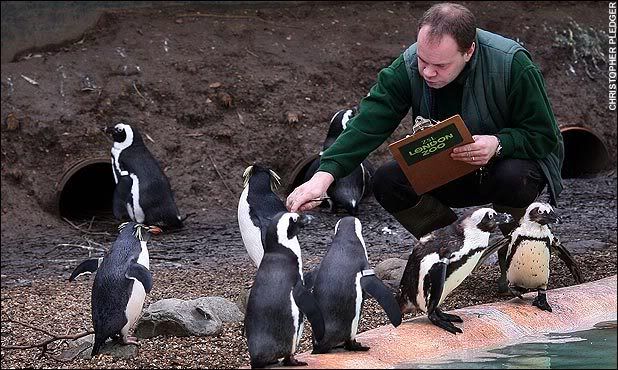 Bird keeper Darren Jordan, armed with a clipboard, checks on the 40 South African Black-Footed and four Rock Hopper penguins who make up the London zoo's penguin colony.

He was one of the many London Zoo staff carrying out its annual stock take of more than 600 different species, ranging from shrimpfish and giant anteaters to pygmy marmosets to gorillas.

It looks like the penguins were happy to help.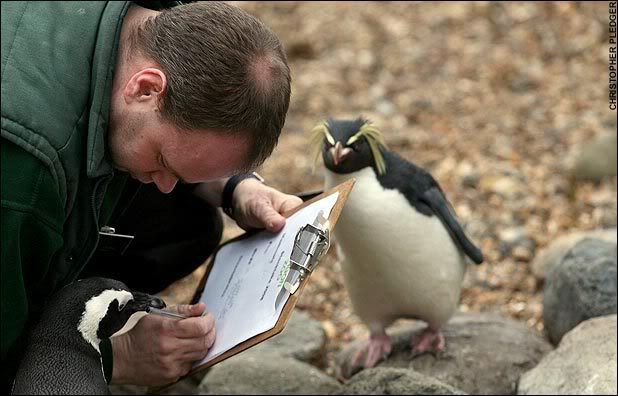 Source: Telegraph

(via)