Youngstown State University is the only four-year University or College in the United States with the nickname "Penguins".

Pete and Penny Penguin are their beloved mascots and represent YSU and the Athletic Department at home and road games, community functions and special events throughout the region.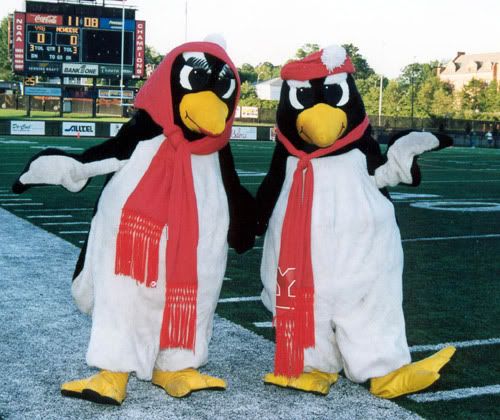 For a little insight into what wearing the suits is like, read Tales from inside the Pete and Penny suits.